Some pictures of a few of our recently rescued friends.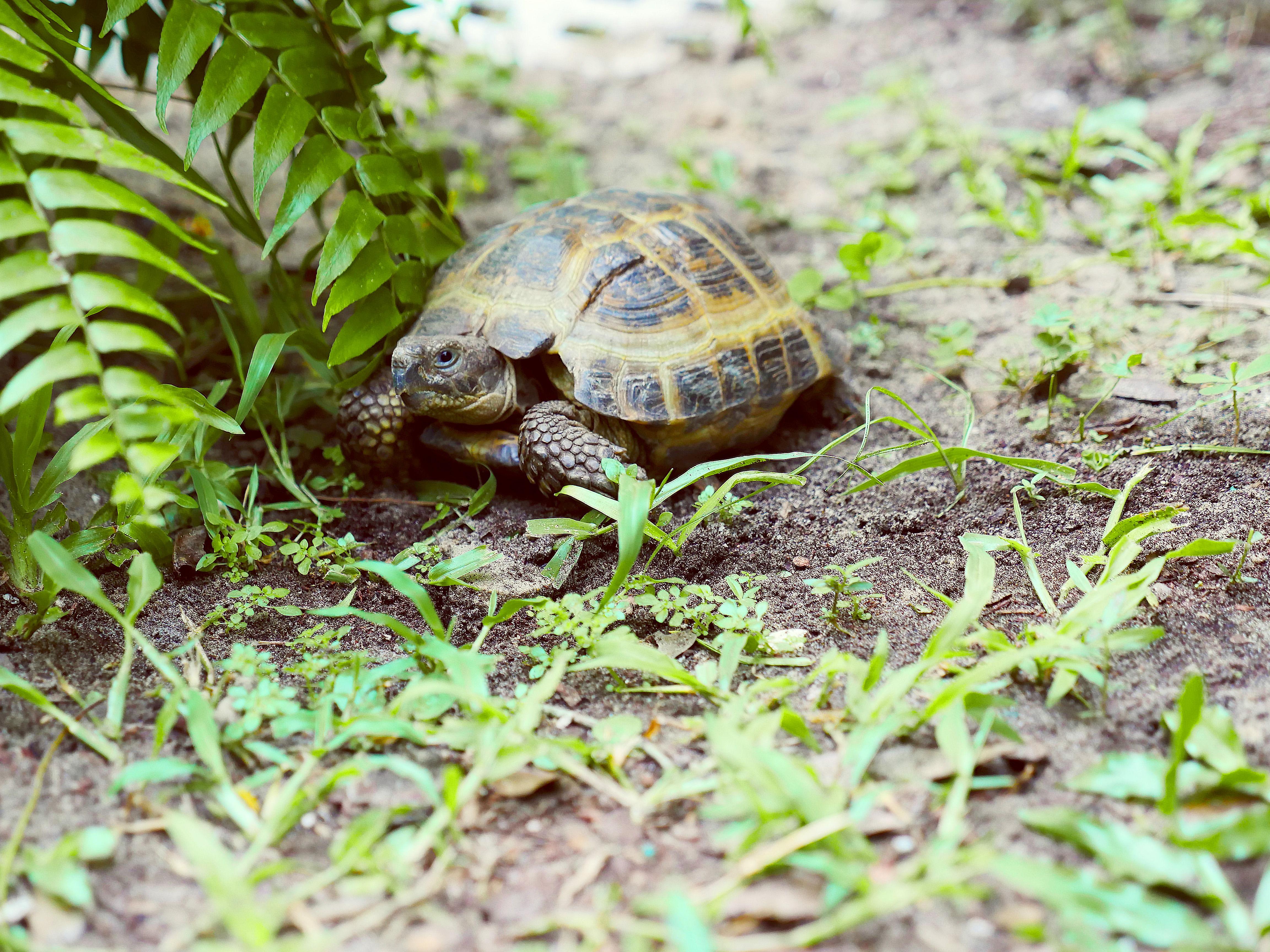 This handsome little fellow above is Vlad. He is a Russian Tortoise who got out of a bad situation and now is enjoying a relaxing life!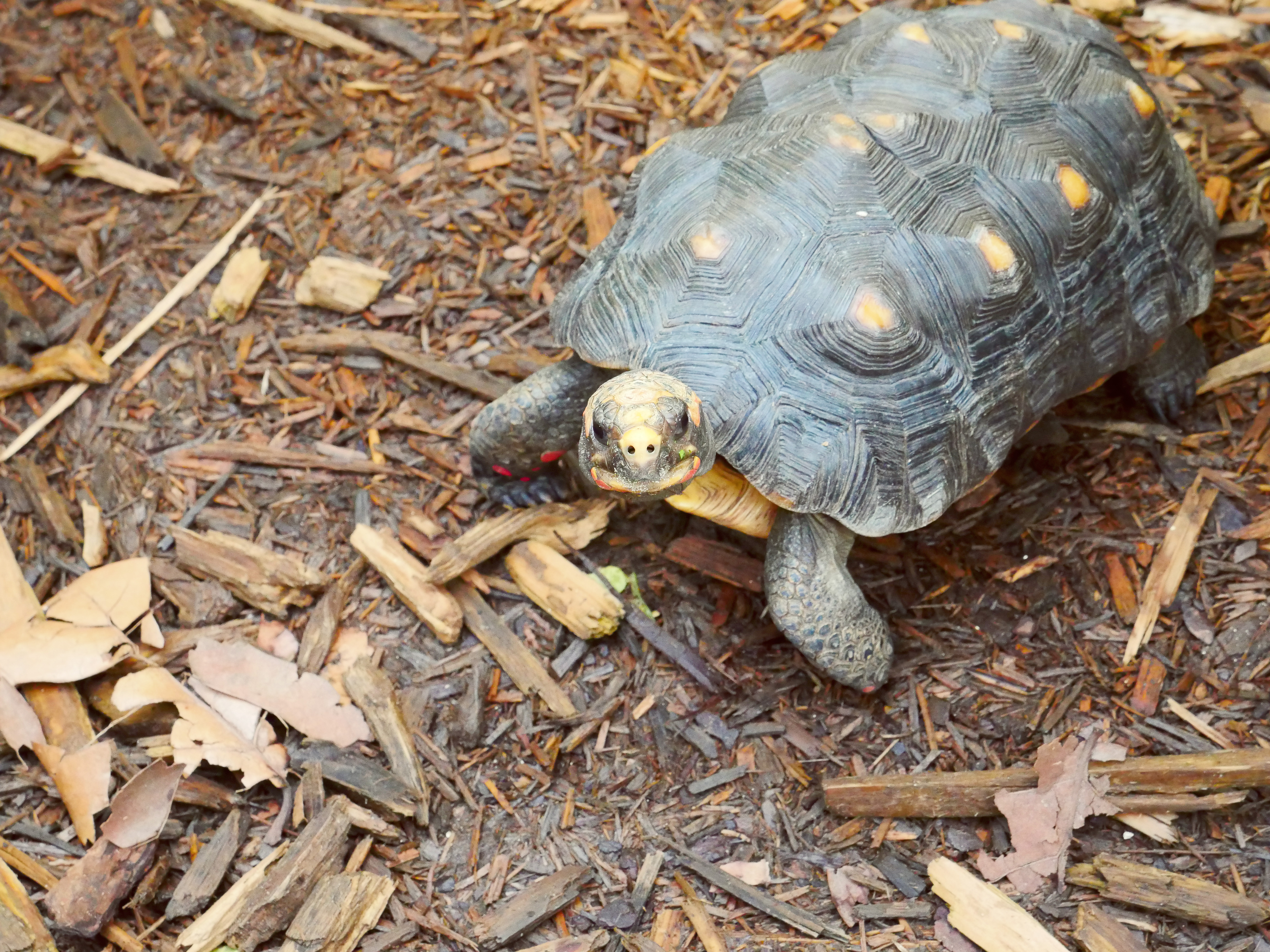 This gentleman is Carl who is a full grown Red Foot Tortoise. When he arrived he was a very scared guy who would hide and jump in fear, but now he is one of our very friendliest residents who comes running for chow.


Here are a couple of our water turtles enjoying a little basking. You can just see a Softshell poking his head up from behind. We have all sorts of water turtles that we've rescued over the years. Muds, Yellow Bellies, Cotters, Maps and more! They are beautiful to watch but unlike the tortoises they do not want to be touched.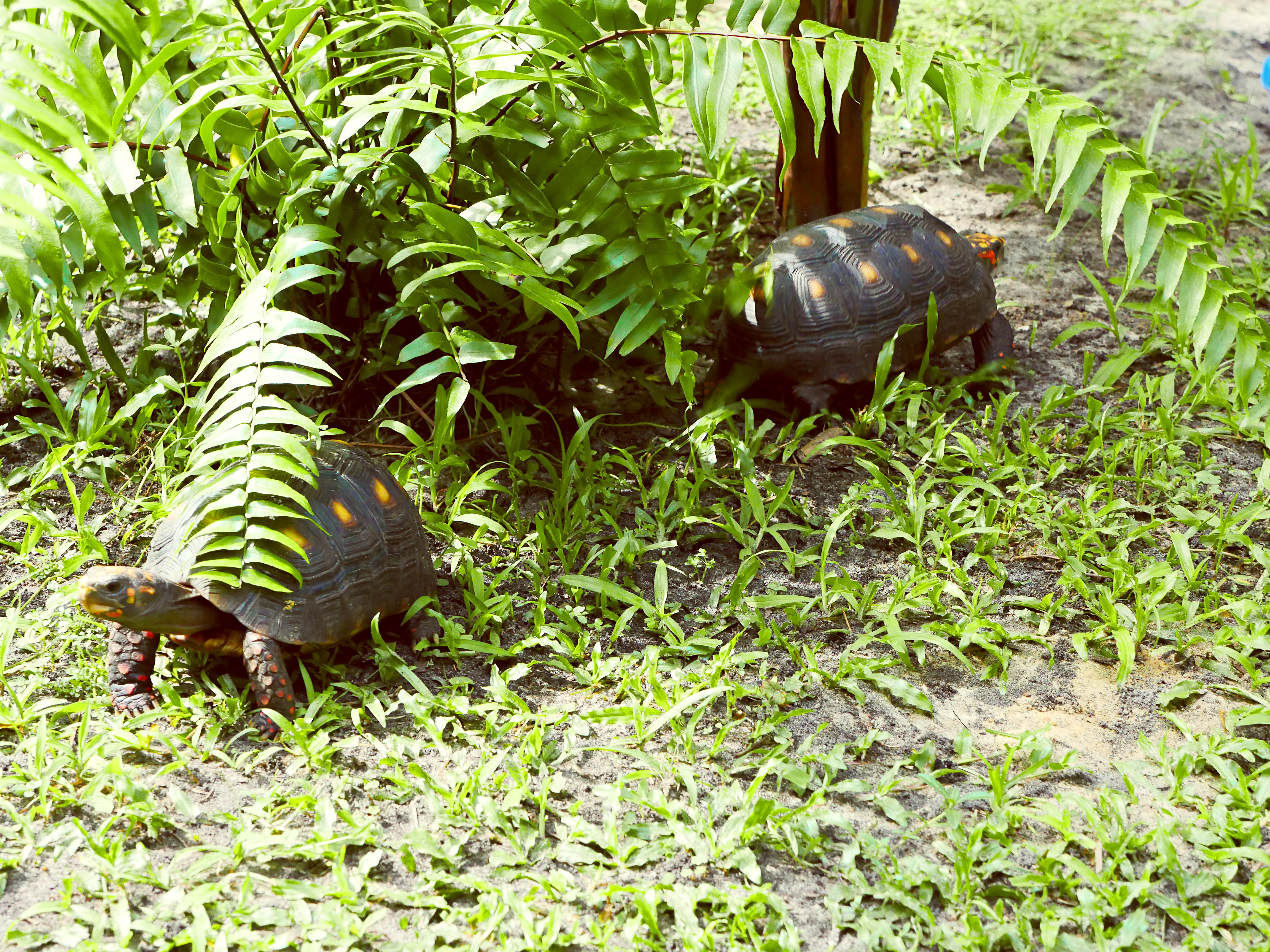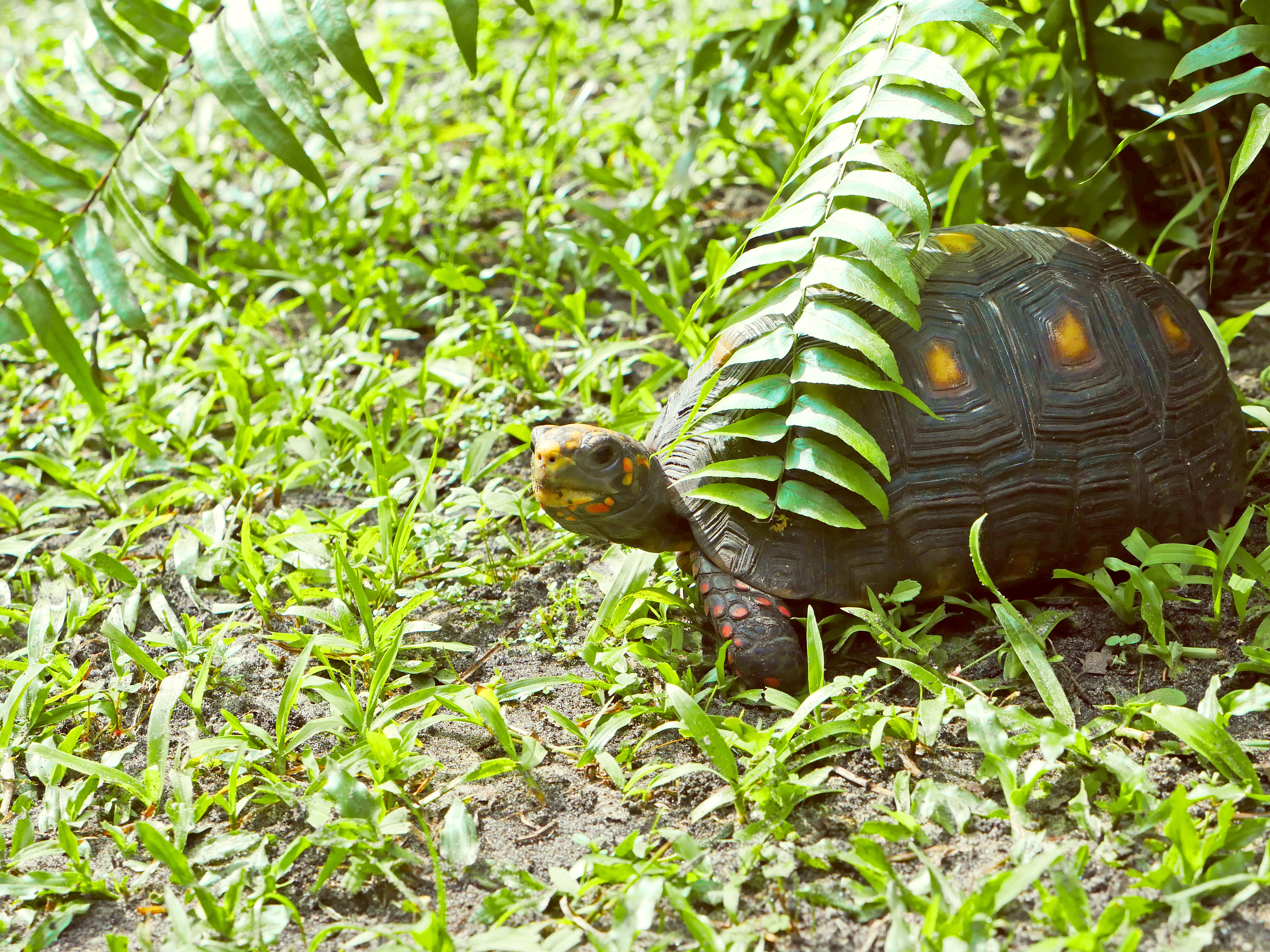 These Redfoot sisters are Poppy and Tulip who are three years old. Redfoots are often the favorite for keeping as they are the "dogs" of tortoises always running to see you and extremely friendly. They are also one of the only tortoises that can eat a good deal of fruit.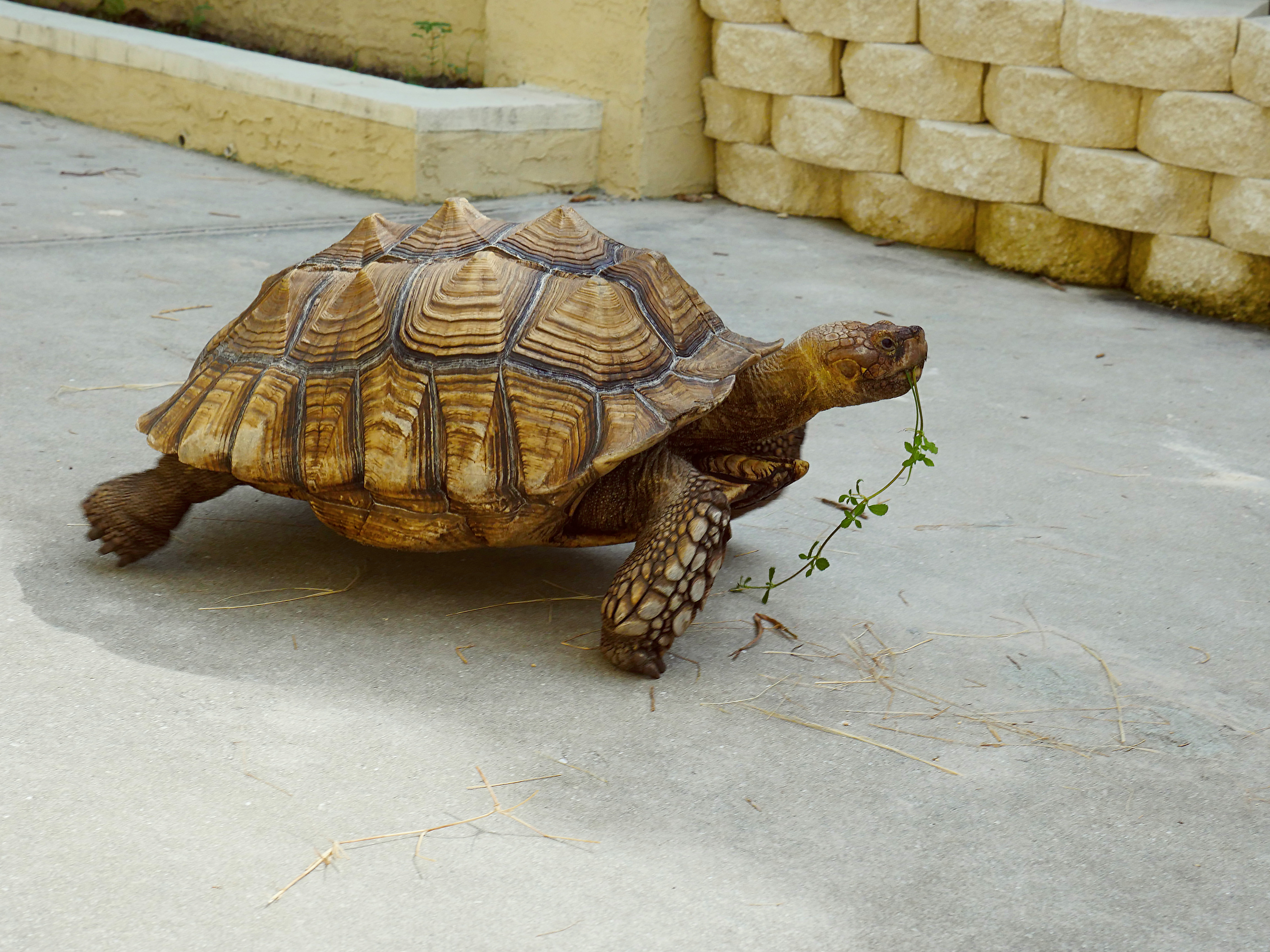 Of course big boy Edison had to get in here as he struts by to survey his domain.